cake
October 2, 2013 - 11:00am | by katherine
Each week we scan our Facebook and Twitter pages for photos submitted by our fans. For your chance to be featured on our blog, post a delicious, cheesy image to facebook.com/culturecheesemag or twitter.com/culturecheese.
---
Best. Birthday Gift. Ever. Culture fan, Alishia, submitted this winning photo of a cheese "cake" she made for her fiance's 30th birthday. We are now taking this brilliant idea into serious consideration for all future office birthday celebrations.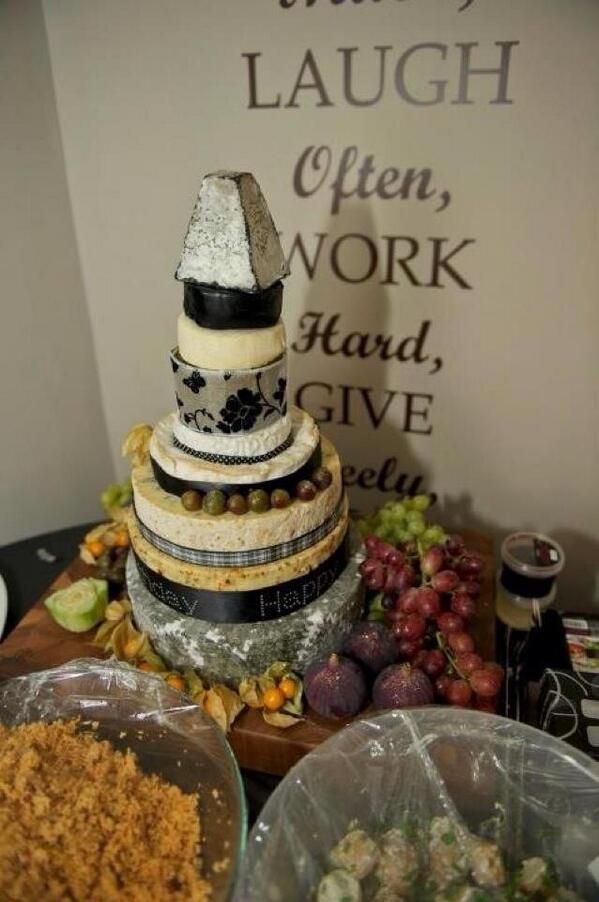 November 22, 2011 - 3:36pm | by john
With Thanksgiving in just a few days and my super serious diet on hold, I thought I would post up a few alternatives to the old pumpkin pie for the holidays. I'm not much of a cook, nor can I bake, so Jennea, darling, Cottage Cheese Pie please!
First, we have the Fig Goat Cheese Pie with Basil. It's hard to go wrong with figs and goat cheese. Of course, this mini-pie recipe is perfect to prevent that holiday weight.
The Cottage Cheese Pie, my personal favorite, should definitely satisfy your sweet tooth. The chocolatey crumb crust combined with cottage cheese makes for a satisfying dessert after your endless plates of turkey.