birthday
October 2, 2013 - 11:00am | by katherine
Each week we scan our Facebook and Twitter pages for photos submitted by our fans. For your chance to be featured on our blog, post a delicious, cheesy image to facebook.com/culturecheesemag or twitter.com/culturecheese.
---
Best. Birthday Gift. Ever. Culture fan, Alishia, submitted this winning photo of a cheese "cake" she made for her fiance's 30th birthday. We are now taking this brilliant idea into serious consideration for all future office birthday celebrations.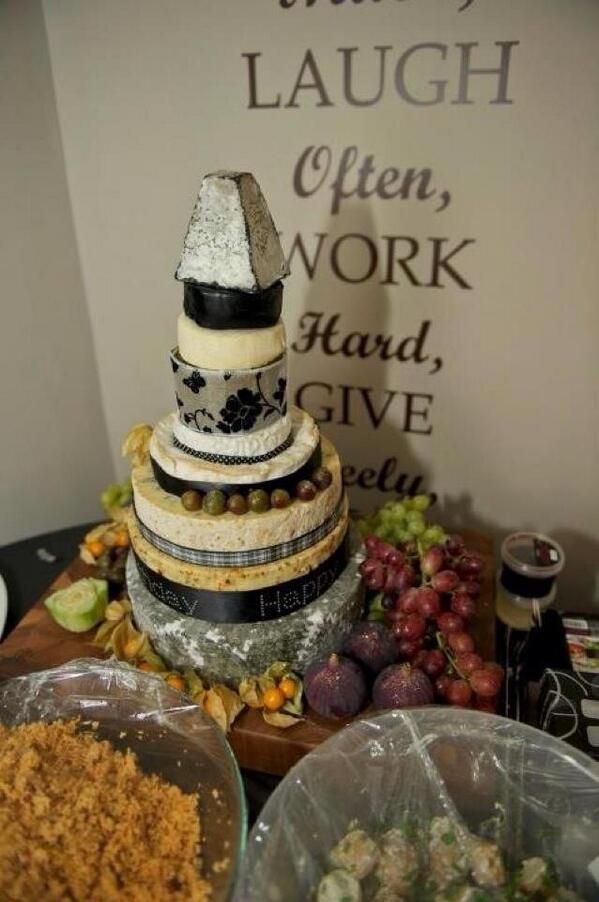 May 1, 2012 - 1:10pm | by rebeccahp
Although I'm a Leo, I really despise being the center of attention. Like, really despise it. I take-an-F-on-a-presentation-so-I-don't-have-to-speak-in-front-of-the-class despise it. So, it's easy to understand why I haven't had a traditional birthday party in over ten years. Don't get me wrong; I like celebrating my birthday (i.e. I like free stuff), but anyone, even people I love, singing a bizarre, repetitive children's song makes me want to scamper upstairs and hide under the bed like a dog frightened of thunder.